New hairstyle brings out a new improved version of yourself. So this women's day try something different with Indique hair extensions and give yourself a makeover you have been wanting for so long. Go all out and celebrate you!
A new hairstyle is always a good way to freshen things up from the one you already have and can significantly improve your hair game. You can either embrace your natural texture or try a new style altogether. There are so many options to choose from, and it can get a little confusing to pick the right one.
Bangs are one of the most popular hairstyles of 2023 ones of the lot, along with retro haircuts like mullets, curtain bangs, and shags, among others. Worry not; we have compiled a list of some of the chic hairstyles and for you that you can try and slay this women's day.
The Butterfly Haircut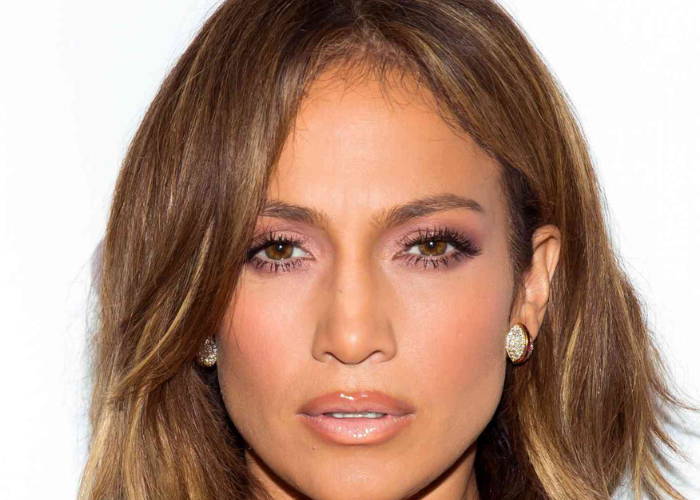 Plenty of wispy, descending layers are dragged outward rather than inward in the butterfly haircut. This effect imitates the fluttering of a butterfly's wings. The butterfly haircut is becoming one of the many haircut trends that are becoming increasingly popular in recent years because it allows you to experiment with shorter hair with some face framing layers  in the front of your face without completely removing all of its lengths elsewhere. Any face type will look beautiful in this particular design. Also, this is one of our favorites for women's day hairstyles in 2023.
A Touch Of Oomph With Ombre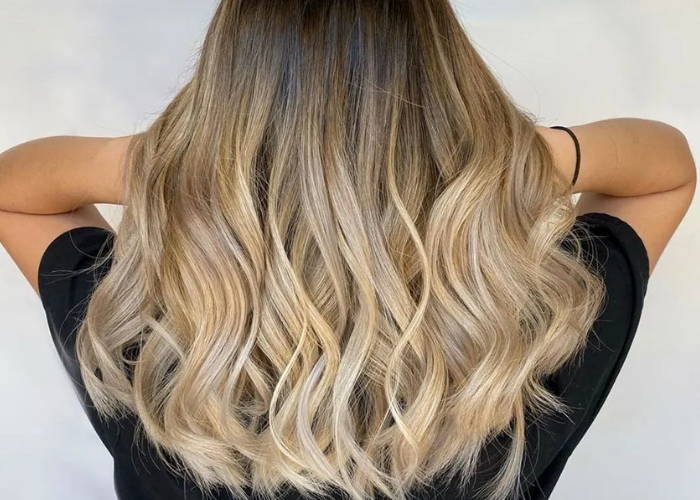 This eye-catching Afro hairstyle may be achieved on a variety of hair lengths and features a curl pattern and can be achieved easily for curly hair. Long hairstyles for black women are ideal since the ombre technique highlights the curl definition. The amusing aspect is that you can quickly alter your blonde hair color if you grow tired of it.
A Short Bob With Wavy Hair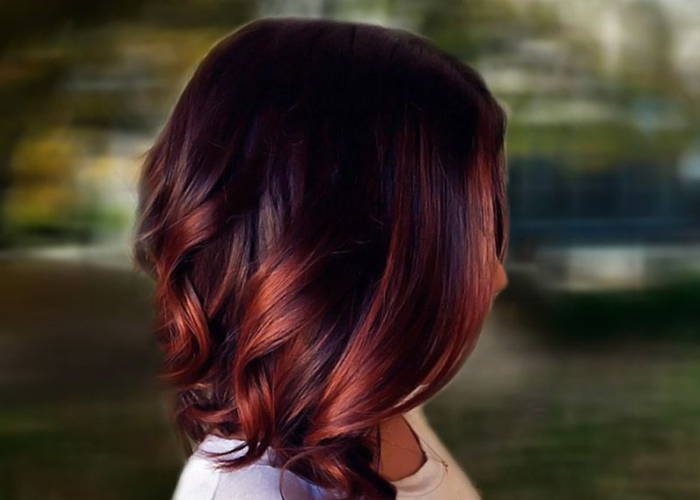 The bob haircut is one of the most influential hairdo trends of recent years. It strikes the perfect balance between being fashionable and edgy, with just enough masculinity to keep it contemporary. If the conventional bob is getting boring for you, try this wavy style to mix things up. Wavy hair and bobs go together like night and day. It girl look is best illustrated by a disheveled crop that has just been tumbled out of bed. Did we also mention how flattering the look is? For you, it will be the ideal women's day hairstyle.
Short Curly Hair For Win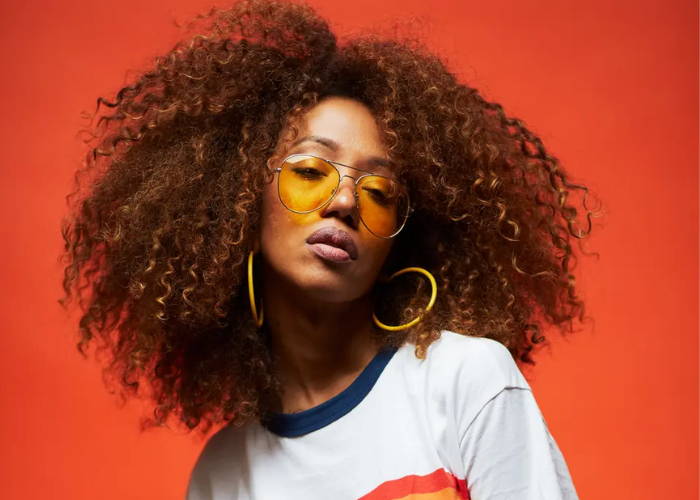 Why not make the chop if you feel like your long haircut curls are making you feel heavy? In addition to making your curls easier to manage, short haircuts for women's day hairstyles are the perfect hairdo. Short curly hair extensions & wigs has a wide range of styling options, including pin-curled pixie cuts and bouncy bobs.
Beautiful Braids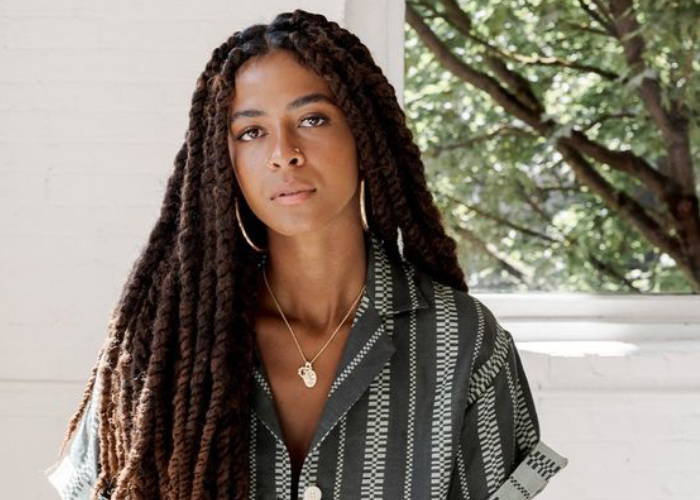 You can go for the classic braid hairstyle in any length of your choice. It can be long enough to touch the floor or short like a bob. You can make it voluminous, or go for micro braids. Cornrows are the popular protective hairstyles that exhibit a black women's culture in one way and her personal style in another.

You can add the extra length of hair with the best braiding hair available with Indique hair that will give you the most natural look of all and will help you define your style this women's day.
High Bun With Curly Hair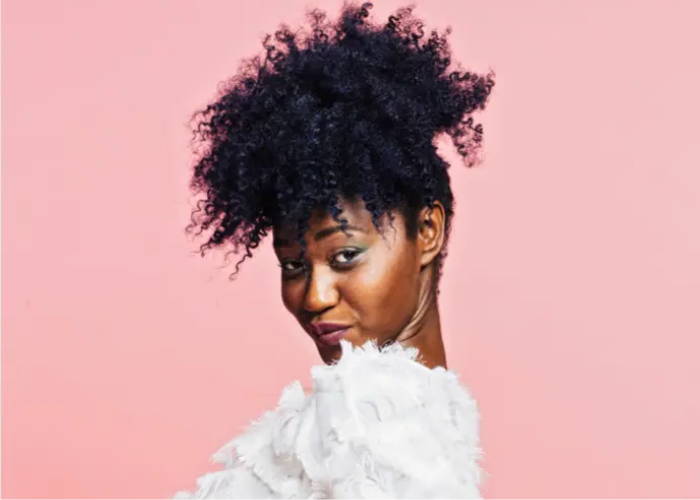 Big puffy bun hairstyle is a solution for situations where an updo is required but you still want to seem trendy and fashionable. Hey has a natural puff and volume, so creating a large bun won't be difficult. It is also a great hairstyle if you don't want to do anything dramatic but still get a super cute look to be ready for women's day with your new hairstyle.
Blonde Curls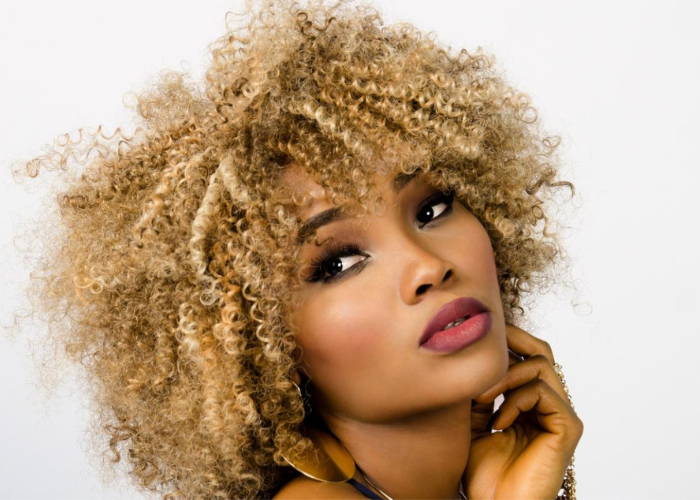 When black girls take a chance and go blonde, naturally curly hairstyles for them reach an entirely new level. The essential guideline in this situation is to select a blonde color that complements your skin tone. You can notice in the image how beautifully these honey golden curls accentuate the features of this African woman. This can easily become your go to hairstyle to glam up your women's day event with your girlfriends.
The Classic Half Up Half Down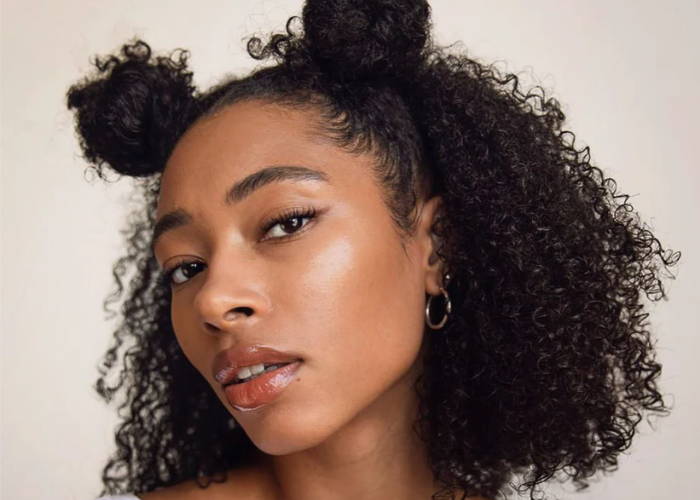 You can always rock a half up half down hairdo if an updo isn't your style. For several reasons, the top knot or half bun is the natural choice. One, it has a cute appearance, and second, long-haired women can easily pull it off. This shape is perfect for extending the time between washes and may be worn fancy or casually.
You can also throw in some braids and make it your own with a braided half up and half down hairstyle and style it with one of your cute red dress to grab all the attention this Women's day when you head out for drinks with your pack.
Shag With Curtain Bangs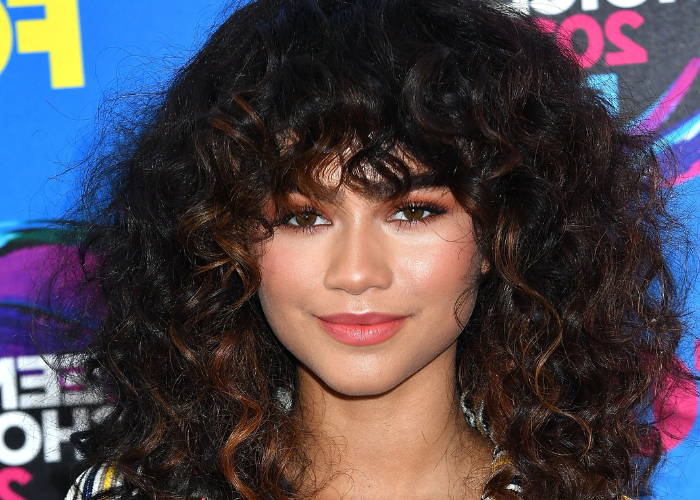 A shag hairstyle looks great in any length of hair: Short shaggy hairstyles are very sassy and sensual; medium shag haircuts make it simple to achieve trendy untidy looks; and long shag haircuts are renowned for their stunning all-over layers. Shag haircuts and curtain bangs always work well together to produce impressive volume. Add highlights and waves for additional texture and a sun-kissed appearance.
Big Bouncy Curls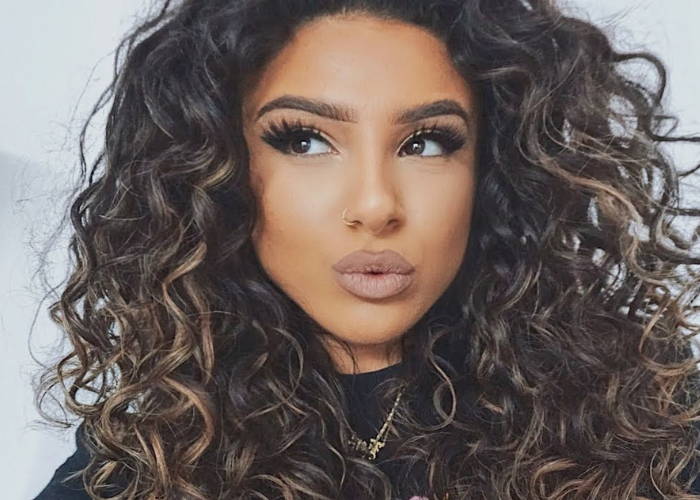 Bouncy hair with curls is like a match made in heaven. Mix that up with long layers and you have an irresistible hairstyle that will make everyone around you envious. Layers will add that extra volume and will not make it heavy too. It's the perfect women's day hairstyle for curly hair.
To sum it all up, whatever hairstyle you choose to go with this women's day, be confident in it and own it like a boss and you will feel all the difference. This women's day is all about making and feeling good about yourself and your personality above all.
And let all the hair drama be cared for by your trusted and most loved hair partner - Indique Hair!