Bored of the same old braiding hairstyles? Well, passion twists are here to the rescue! If you love or prefer protective hairstyles, you can go for passion twists. Now, before you get them done, you should know what passion twists are.
What Are Passion Twists?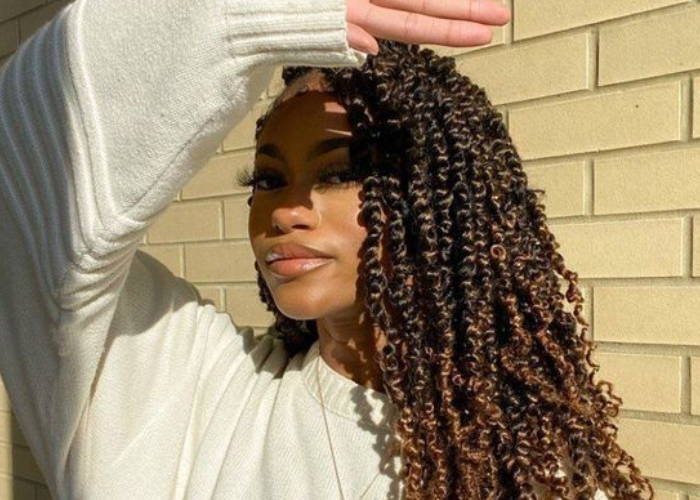 Passion twists or spring twists are two-strand twists that are done using best hair extensions. This is also called the boho look. Passion twists were created by a stylist who wanted a hairstyle similar to goddess locs in less time.
This hairstyle has gained massive popularity and is trending. This hairstyle is a go-to if you are bored with the same old locs and twists.  The secret to this hairstyle is wavy hair extensions as they give a curly texture when forming passion twists.
There are many questions that you must be having related to this. Read on to know all about passion twists.
What Hairstyles can be Achieved with Passion Twist Hair?
Now that you know how to install passion twists, you may want them in different styles. So here are some of the best hairstyles you can get with passion twist hair:
Lulutress Passion Twists
While passion twists are a protective hairstyle, they also have a free-spirit vibe to them. The best way to bring the vibe out is to have this hairstyle in shape where your hair looks like well blow dried with good fluff on the head.
This is best if you have tiny face or petite figure. This hairstyle adds lot of volume and is must have for density aspirers.
Ombre Passion Twist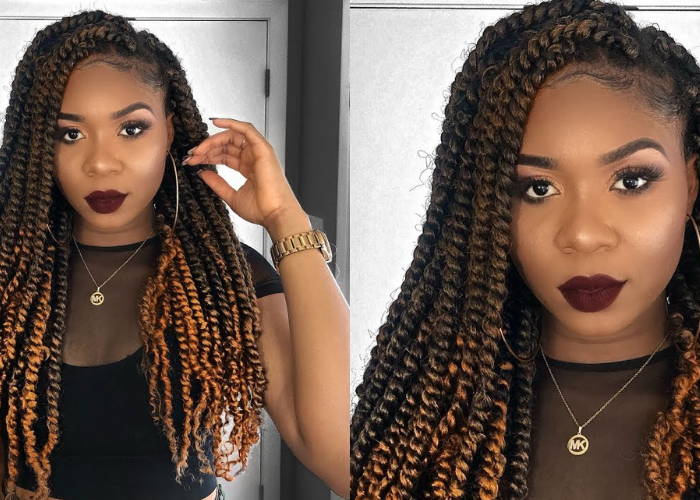 Ombre hair is in trend but ombre passion twists can be one level up. Just pick your shades and then from dark to light or light to dark go in a vertical way over your braiding hair extensions and then install them in a passion twist style. It looks absolutely adorable and is great to wear if you have long twists or wishing to have statement hair.
Passion Twists in a Half Bun
If you want your face to be the highlight, it is still achievable with passion twists. All you have to do is get passion twists done following the steps mentioned above, tie them in a high bun and let the lower section of your hair open. This hairstyle well-defines your face cut and gives you a bold yet sophisticated look at the same time.
Small Passion Twists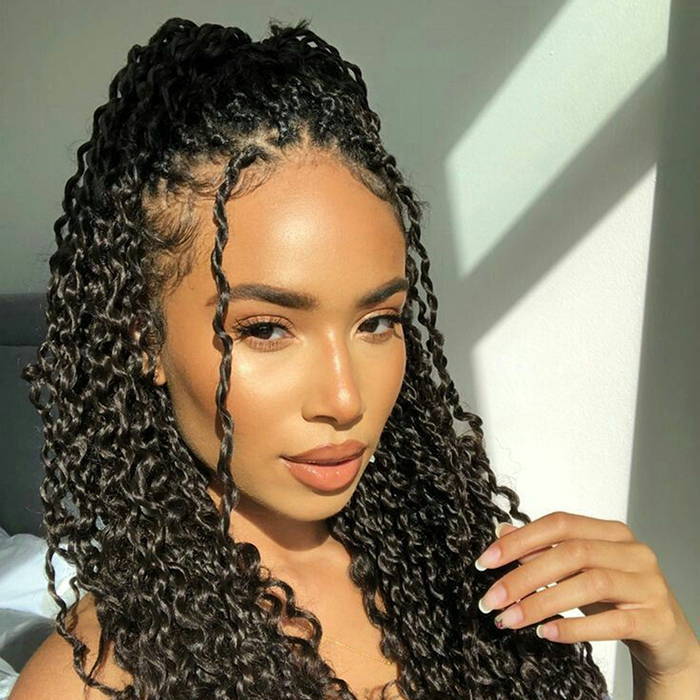 If you want your hair open but not disturbing you while you work and look amazing at the same time, small passion twist braids are the apt choice for you. You have to ask your stylist to keep the width of passion chunks size between 0.5cm to 2cm as per your choice.
Jumbo Passion Twists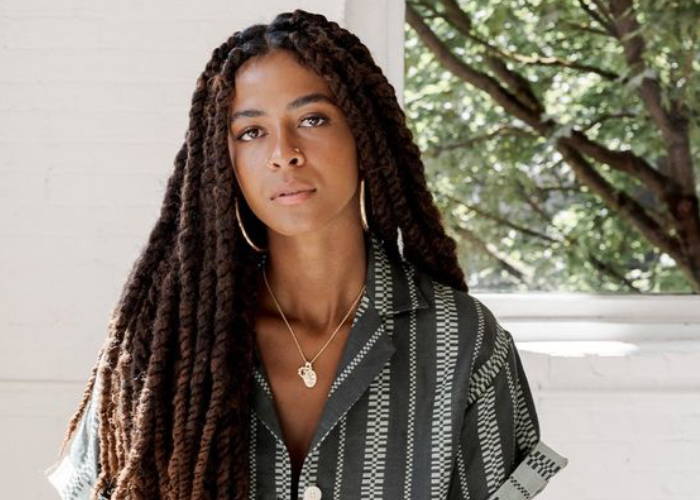 Jumbo passion twist braids are named on their size because each twisted braid has wider length that makes it look bold and bog. They are fun and absolutely stunning. To get this kind of passion twists, ask your hairstylist to keep each braid in range of 3cm to 5cm. You can even color them to level up the style game.
Blonde Passion Twists
Add some color to your passion twist hair and lighten them up! To achieve this hairstyle, you can bleach human hair extensions or you can color your hair blonde, and braid them to achieve the desired hairstyle.
You can also color your hair from the root if you want more highlights or use different colors to bring more color to your passion twists.
Red Passion Twists
Red can never go out of trend. It is fiery, fashionable and super sensual color that suits every woman at any age. Get your human hair extensions colored in red or pre dyed synthetic extensions (however they are difficult to work with) and twist them in gorgeous passion twist hairstyle. You can then later put them in ponytail, bun or half buns as per your choice.
Bohemian Passion Twist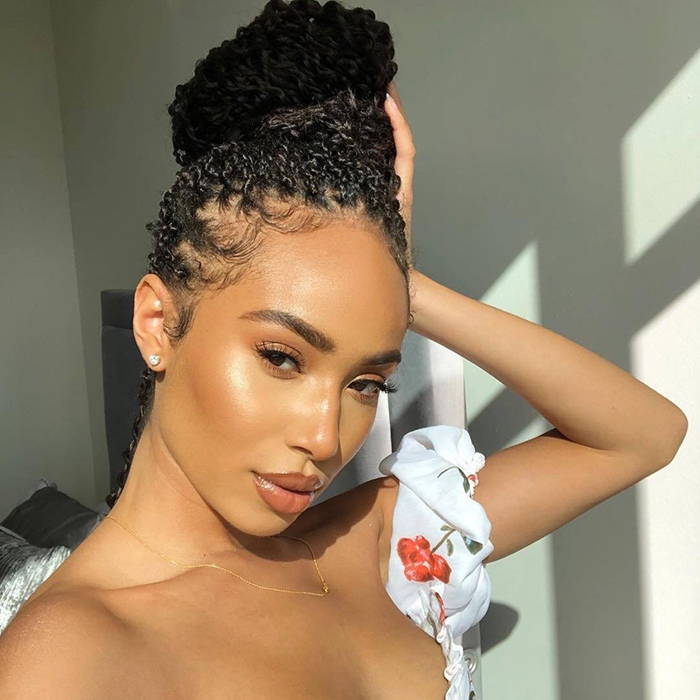 If you want a hairstyle that makes your face the only focus, then passion twists in a boho bun are the right choice for you. You don't even have to go the extra mile to achieve this passion twist hairstyle. All you gotta do is braid your hair into passion twists and tie them in a bun.
If you want to do something more with it, you can leave two or three strands falling on your forehead to give you a more sophisticated look. Afterall, this what bohemian is all about- flawless, effortless and flowy.
Passion Twist Bob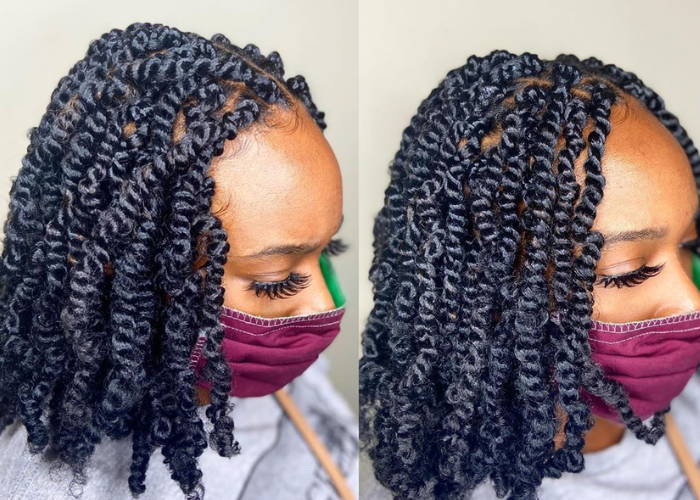 You are the boss lady but you are also fashionable. So, that is why you go for passion twist bob hair. It is a very chic classy hairstyle where the twists are almost an inch above your shoulders and they go amazingly well with pant suits and office blouses. Just ask your stylist to take shoulder above length and do the regular passion twists to get the look.
Crochet Passion Twists
Well, let us be clear here. It is not a hairstyle in particular, it a way of how you achieve your gorgeous passion twists with help of crochet needle. This method is achieveable at salon with ease where they can do long, small, jumbo and short passion twists. Means, all types of passion twists with help of crocheting the twists to your hair.
How Long Do Passion Twists Last?
There is a limited lasting time for everything. You may have freshly washed hair, but they may last for 2-3 days. Similarly, there is a lasting time for passion twists.
While it is said that passion twists can last up to 2 months, proper care and using hair care products in the right quantity can extend their life for a few more weeks. However, you also need to think about the health of your natural hair; you should not have passion twists installed for too long to keep your natural hair healthy.
Can I Get My Passion Twists Wet?
Absolutely yes! Passion twists stay with you for at least a month and by that time, having no water contact is almost an impossible thing. So, it is completely safe to have your passion twists get that water dampness once in 7-10 days with luke warm water. Just make sure you don't make it a habbit and rest it is fine. However, if the twists are made of synthetic hair, getting them wet could be a bad idea.
Are Passion Twists A Protective Style?
The protective hairstyle is one where your hair are braided in cornrows and other hair be it human hair or synthetic hair are installed on the braids to give you the look or style. And similarly, the passion twists are made on base of your braided hair, that automatically makes it fall into the category of protective hairstyle. So, the answer is simple straight yes.
How Do I Do Passion Twists Or Install At Home?
To install passion twists, you have to just by heart these easy steps and you can get gorgeous twist hairstyles.
Supplies You'll Need To Install Passion Twists
Clips to section your hair

Tail comb

Wavy braiding hair according to the volume you want
Steps To Install Passion Twists
Step 1
Wash your natural hair well before starting with the installation process. Let your hair air-dry or you can also blow-dry them. Prefer having your hair slightly wavy or curly for the remy human hair extensions to have a good grip over your natural hair.


Step 2
Start by dividing your hair into sections and securing them with clips. Now, braid your hair, twisting your natural ones with the extensions. The twists may not come out to be perfect, but as you practice, the twists will shape out better. Make sure you secure the root of your hair so that your natural hair is not damaged in the process.
You can also go for crochet passion twists but they might limit your styling options.
How much do Passion Twists Cost?
Passion twists not only protect your natural hair but are light on your pocket also. While you might be getting a normal braid or another braiding hairstyle done by your hairstylist, it won't be a problem if you want to get passion twists done instead.
Although the price of passion twists depends on region to region, they may cost anywhere between $150 to $250.
Conclusion
Passion twists are the quicker, cheaper, and time-saving way to achieve braids in an altogether different style. Just like your braids, you can color them, have them in short, medium-length, and long hair in less time.
While passion twists give you the latest trending hairstyles, they also protect your natural hair from damage or help you in repairing your damaged hair. You may have them for both protection and fun.
Choose your favorite passion twist hairstyle from the above-listed ones and top the trend charts!